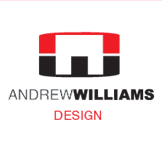 Principal Profile

Andrew Williams
Graphic Design Graduate 1986
Victoria College - Prahran Campus

Andrew began his graphic design career as a junior designer with System Print Graphics in South Yarra, Melbourne, after 1 year he moved to Cumming Advertising as a senior designer. After 5 years at Cumming Advertising working on many successful accounts including Kubota Tractors and John Allison Monkhouse Funeral Directors, Andrew travelled for 1 year before embarking on a freelance career forming Williams Advertising Graphics in 1992 in Seaford, Melbourne.
Building the business to a team of dynamic, creative young designers, in 2001 Andrew took his team to Albert Park and together with marketing strategy partners formed Ossi Interactive. As Creative Director Andrew and his team honed their skills to now include web and multi media design. In 2002 Andrew opted out of the hectic city pace and returned to his grass roots. This enabled him to offer clients a truly personal level of service, 18 years experience helping to build businesses through innovative design and a broad range of services through partner companies.

AW Design aims to provide practical and effective promotional and marketing solutions, build relationships with our clients, and become an essential part of their business success. This is why so many of our current clients have been working with Andrew since he started some 12 years ago.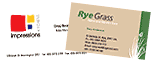 full colour cards from $160
including GST & artwork
................................................
................................................